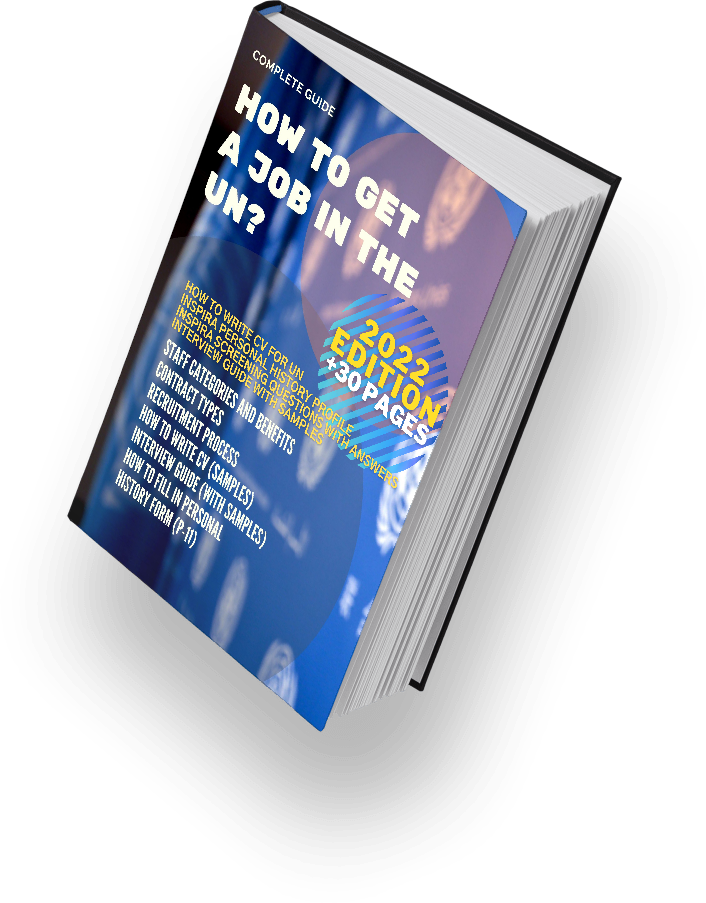 Recruitment Guide
to United Nations Jobs
and Internships 2022
NEW 2022 Edition based on recruitment practices in UN Headquarters and field missions includes additional 30 pages on Inspira Personal History Profile (PHP), how to answer Inspira screening questions with answers, and an interview guide with samples.

Alexander van der Meyer
Thank to this guide I have recently applied for a position at UNDP and successfully
passed written tests and interview.

Henrik Tollsen
With the help of this I passed the really difficult exam (1 question, essay-type answer,
1 hour to complete) for P-3 position in UNICEF

Anna Roten
Thanks that this guide includes test samples. Got a job offer after I was included to
Emergency Roster program within UNHCR.
GET THE UN GUIDE NOW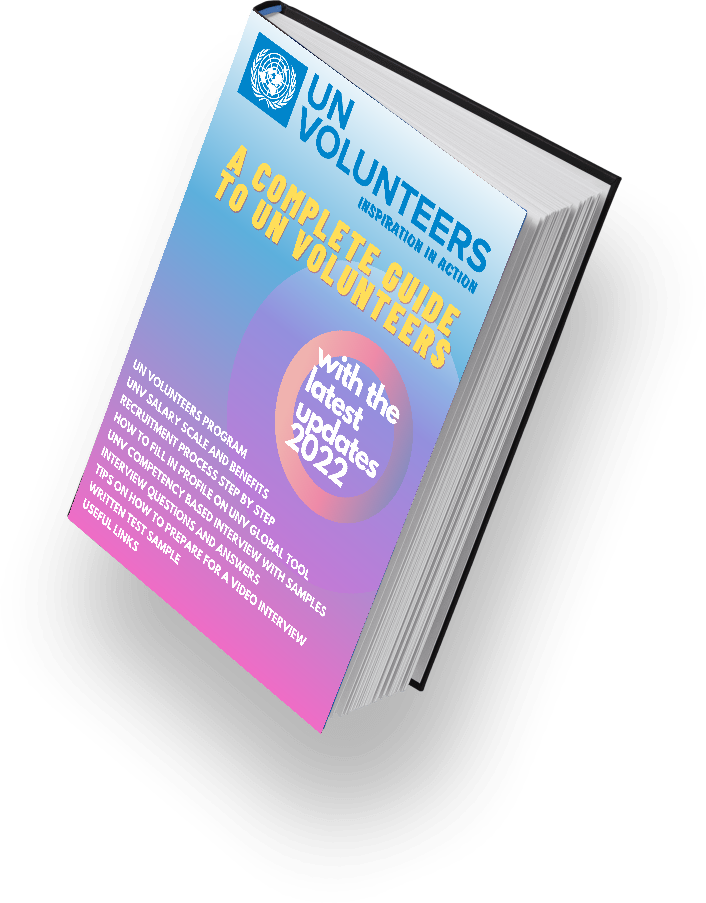 Recruitment Guide
to UN Volunteers
with new updates
from May 2022
A NEW Guide 2022 specially designed for UN Volunteers applicants like the easiest way to get the first job in the United Nations system. 37% of the present UN staff have previous UN Volunteers experience. It is the easiest way to start a career in the UN!

Steven Rachel
I strongly recommend this guide.
My profile has just been shortlisted for a post in Kenya.

Lucia Majcher
Finally got an assignment after 9 months of waiting.
This guide is a light at the end of the tunnel for me.

Michael Lawrence
I get to make my dream come true with this guide.
I got my first job in the United Nations
GET THE UNV GUIDE NOW