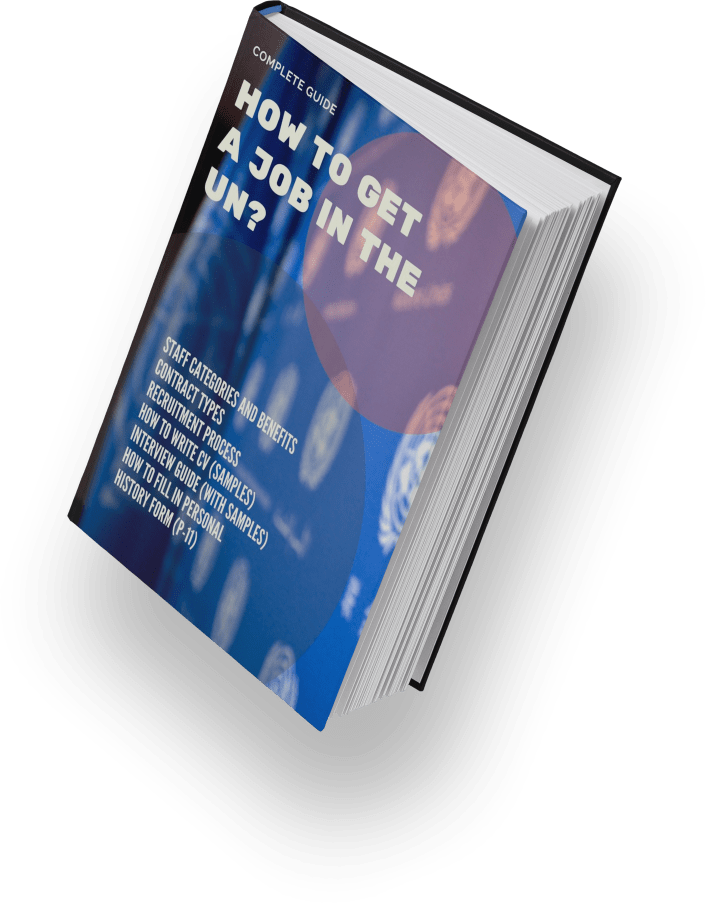 Recruitment Guide
to United Nations Jobs
and Internships 2021
NEW Edition based on recruitment practices in UN Headquarters and field missions.

Alexander van der Meyer
Thank to this guide I have recently applied for a position at UNDP and successfully
passed written tests and interview.

Henrik Tollsen
With the help of this I passed the really difficult exam (1 question, essay-type answer,
1 hour to complete) for P-3 position in UNICEF

Anna Roten
Thanks that this guide includes test samples. Got a job offer after I was included to
Emergency Roster program within UNHCR.
GET THE UN GUIDE NOW